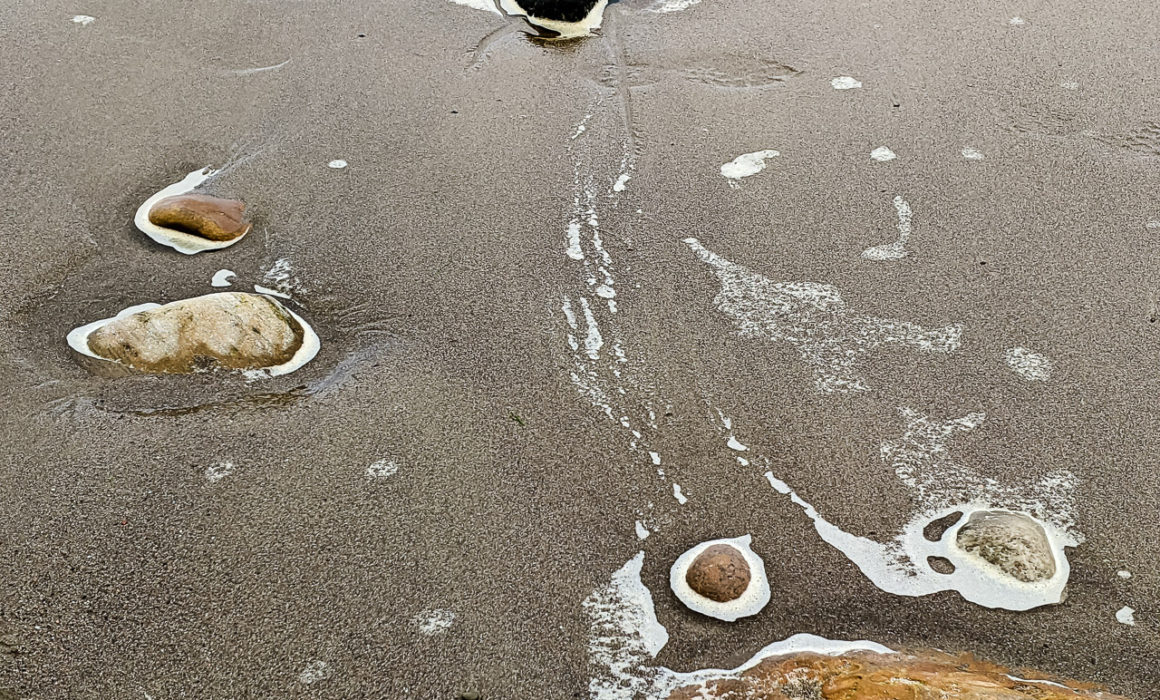 After a flurry of activity getting some big assignments in for my Masters course I confess I've barely picked up a camera in August. My focus has been on my installation of my work in progress on the project The Strandline, which took place in my studio as part of the Ryedale Open Studios over the summer. You can read more about my installation at the open studios here.
But I couldn't resist some phone pictures on a recent trip with my children to Sandsend near Whitby in North Yorkshire – which now I've moved north to Malton is just a stone's throw away.
I've never been to Sandsend before having never ventured further than Whitby when I lived in York many moons ago. Despite the fact it was a thoroughly dreary Yorkshire summer day, it was still a delight to be by the sea breathing in that salty air.
As we sat their wrapped up in fleeces and waterproofs admiring those brave enough to dip a toe in the water, I saw a flash of something black swooping over the water. At first I thought it was a swimmer in a wetsuit – though it seemed too fast moving for that unless Tom Daley was holidaying on the North Yorkshire coast. Another swoosh. and another… and it was a pod of dolphins! Dozens of them. If only I'd been out on a paddle board. Me and the kids jumped up in amazement and watched for a good 20 minutes as they made their way across the view to the headland and out of sight.
I've never seen dolphins from the beach before. It definitely made the cold seaside trip well worthwhile.
A quick collection of appropriately sized stones to make a model of the planets on the beach, and we trooped back up to the car, past the ice cream van for the obligatory 'we're by the sea, so we have ice lollies even if it's freezing' ices, heater on full blast and headed back home full of our excitement to tell daddy about the dolphin spotting.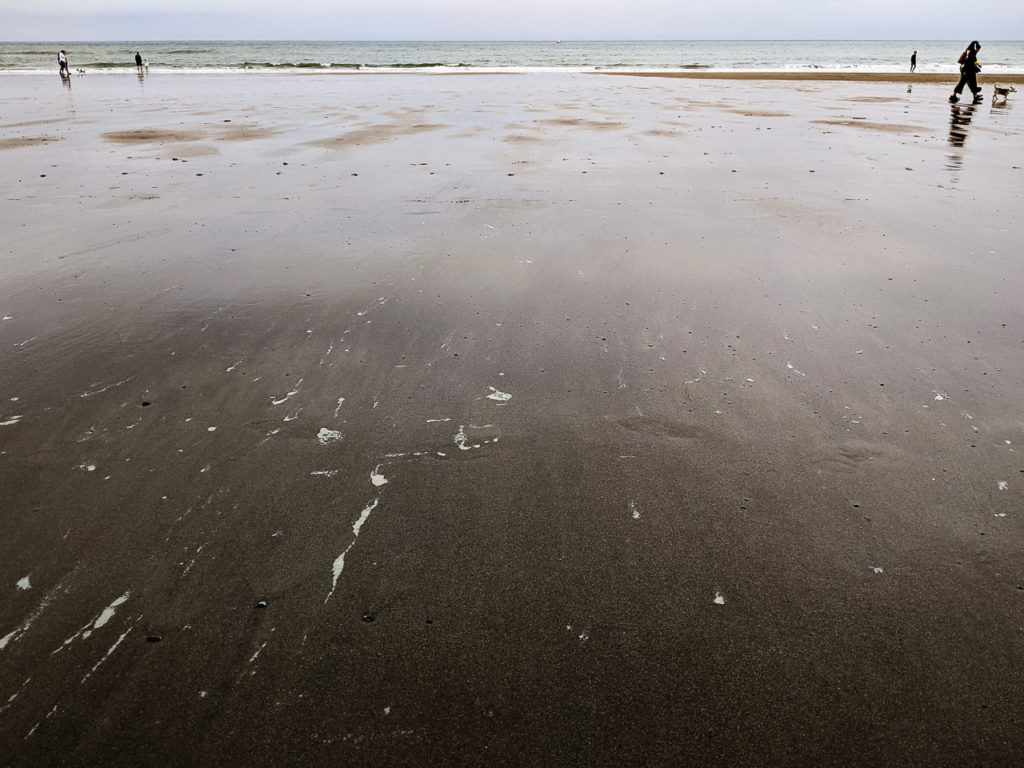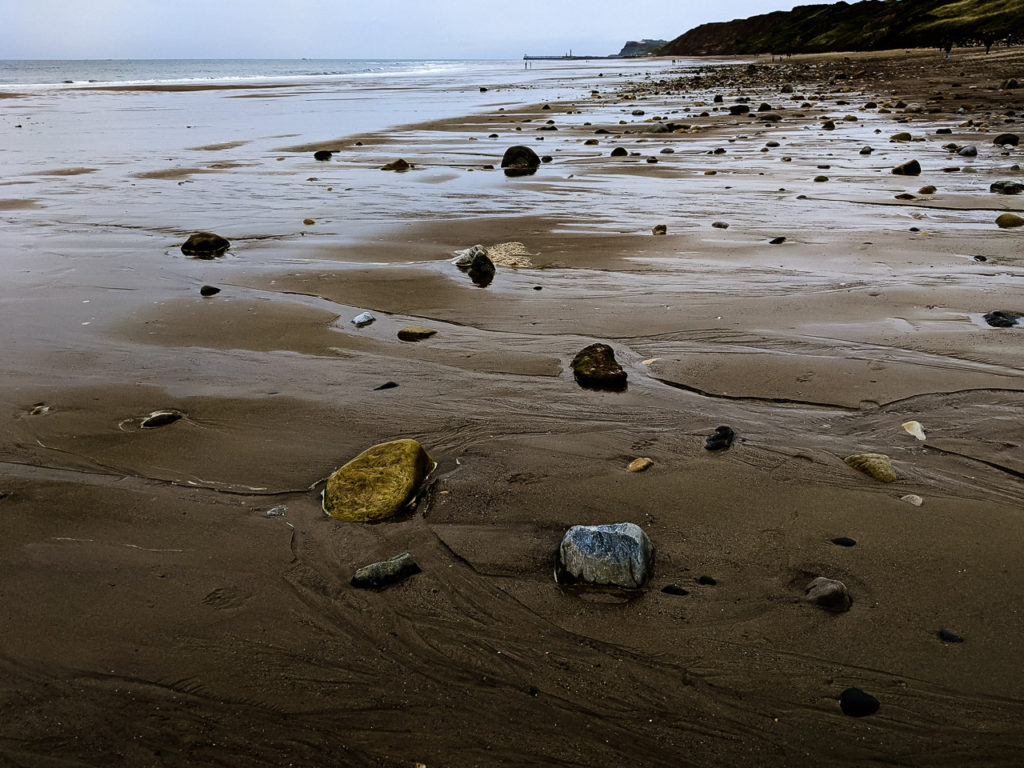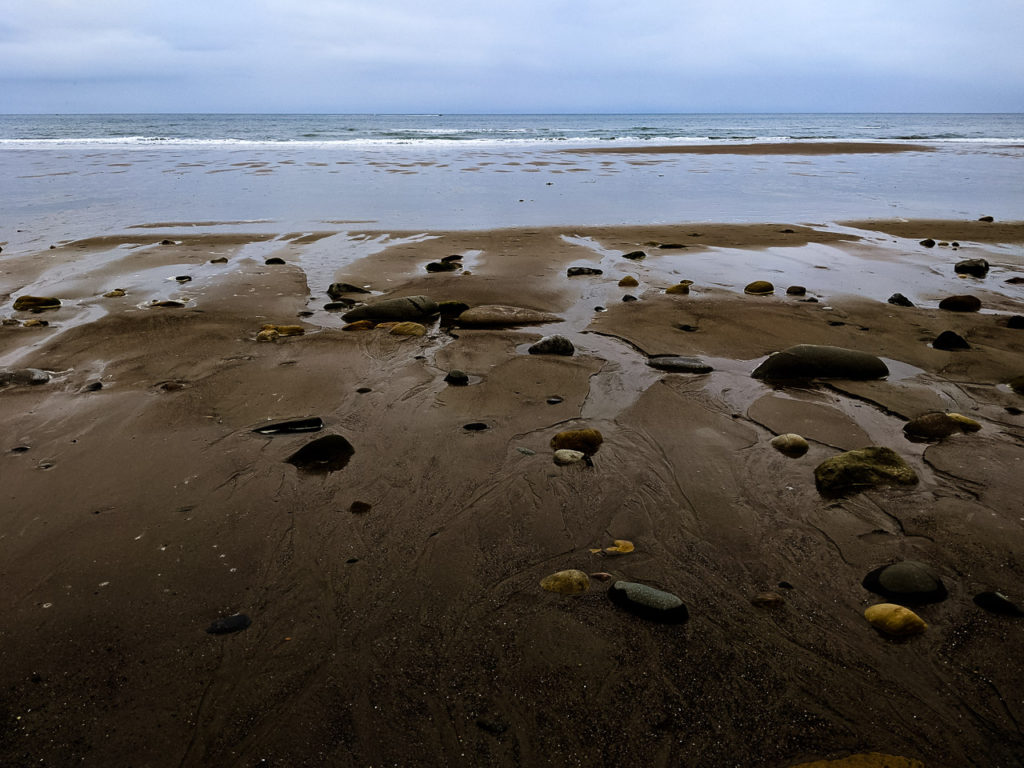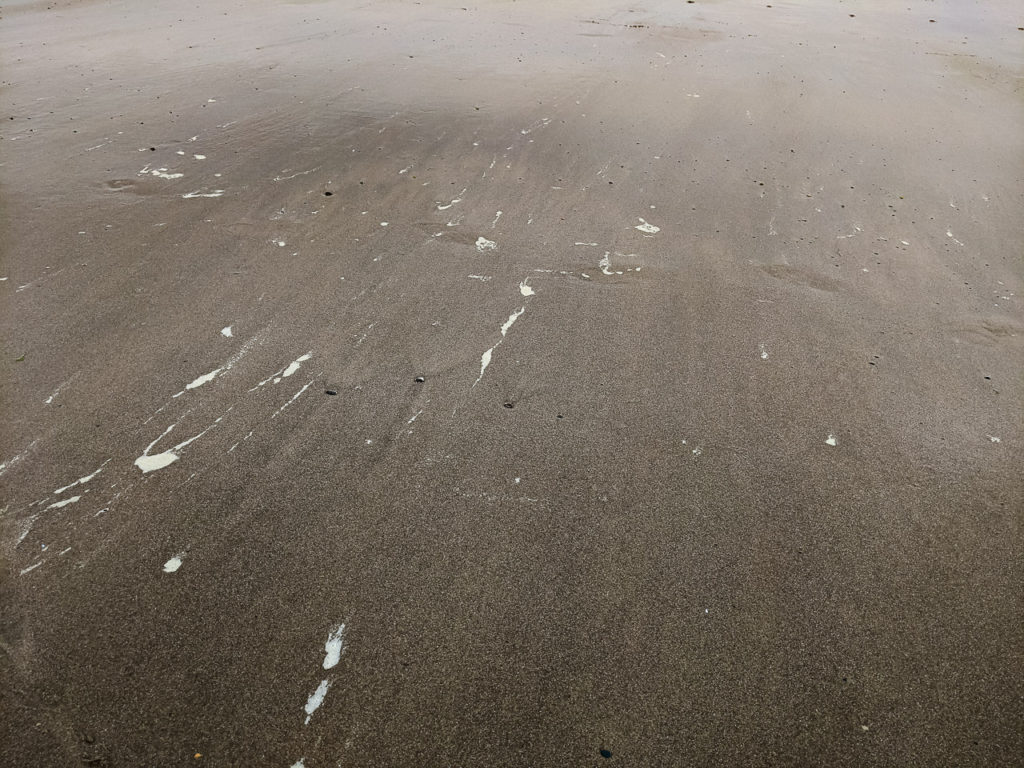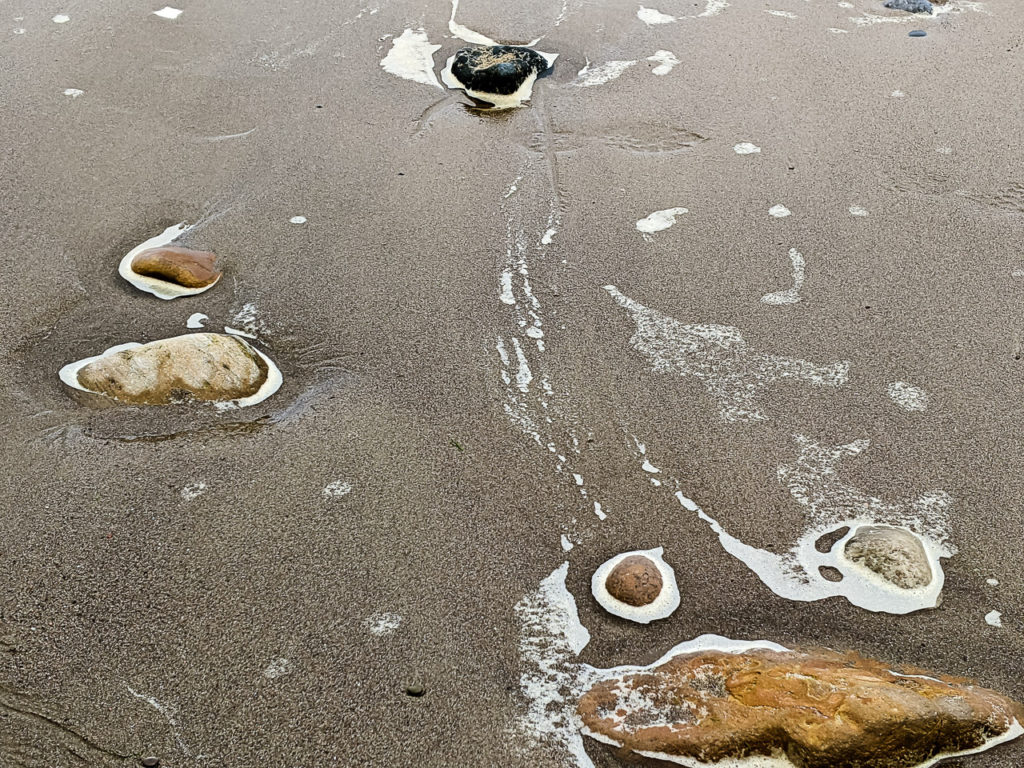 Welcome to our Coast to Coast loop. We are a group of photographers from around the world, from timezones as far flung as Australia to Canada and in between, each with a different seascape. Coast to Coast aims to document our changing sea views and perspectives – both literal and philosophical – of what the sea means to us, month to month through the changing seasons. To follow the loop go to the talented Jo Haycock.