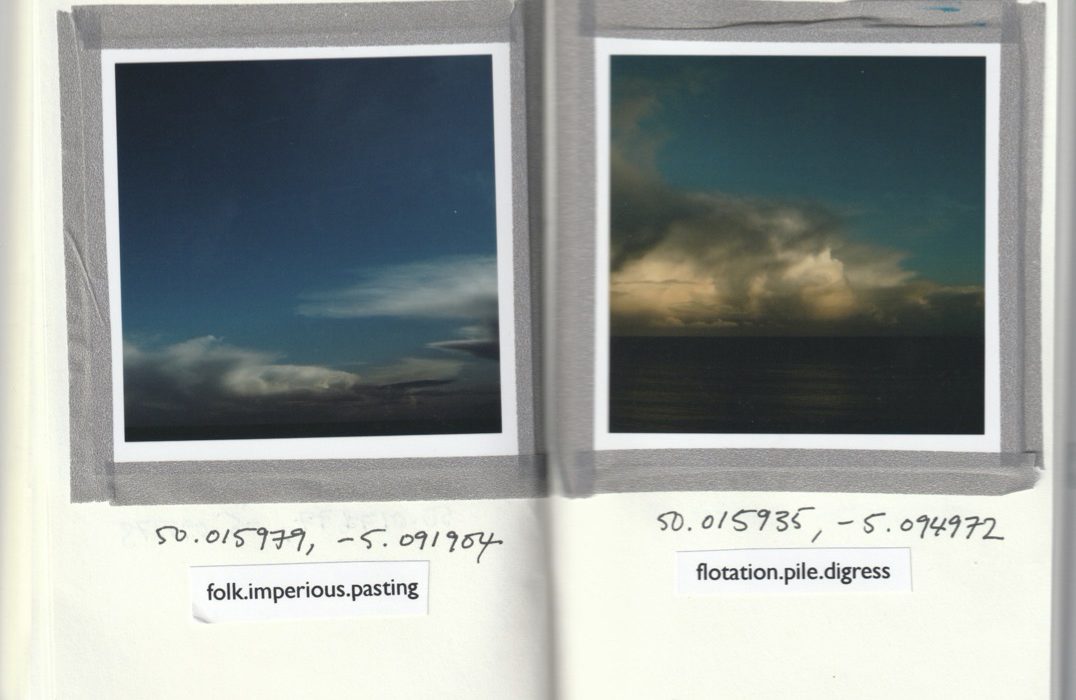 Responding to the task of creating a book in the style of photographer Ed Ruscha, I decided to physically make a small photo book on the theme of the scene to add to my ongoing project researching the strandline.
Drawing on inspiration from The Shipping Forecast and the work of Mark Power, and mining my archives from my projects photographing the sea from the points of the compass around the British Isles, the book examines the sense of vastness looking out to sea from specific locations around the UK. Starting with my first image North – taken at the most northerly point of mainland UK from Dunnet Head in Scotland, the book works its way around the UK taking in the most southerly point at Lizard Point in Cornwall, culminating on the north west of Scotland at Oldshoremore.
Each image is accompanied with its geographic coordinates and three words taken from the What Three Words method of pinpointing location, reminiscent of the gentle 'unfathomable' mysterious language and terminology of the shipping forecast – from which I took inspiration for the title of the collection.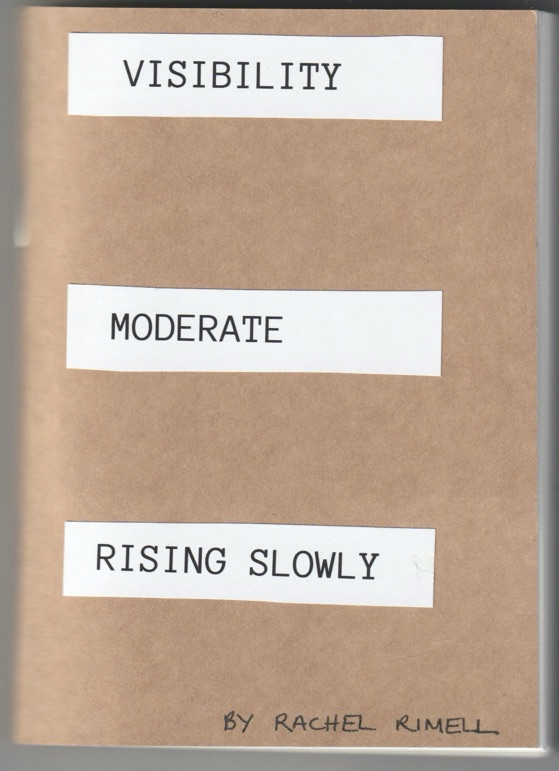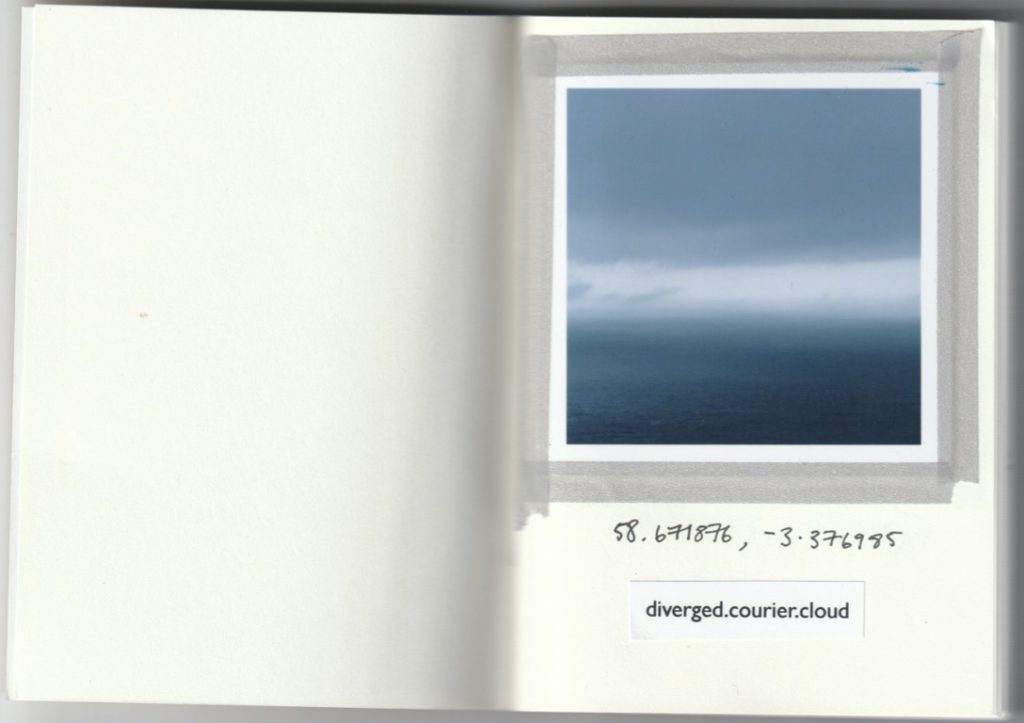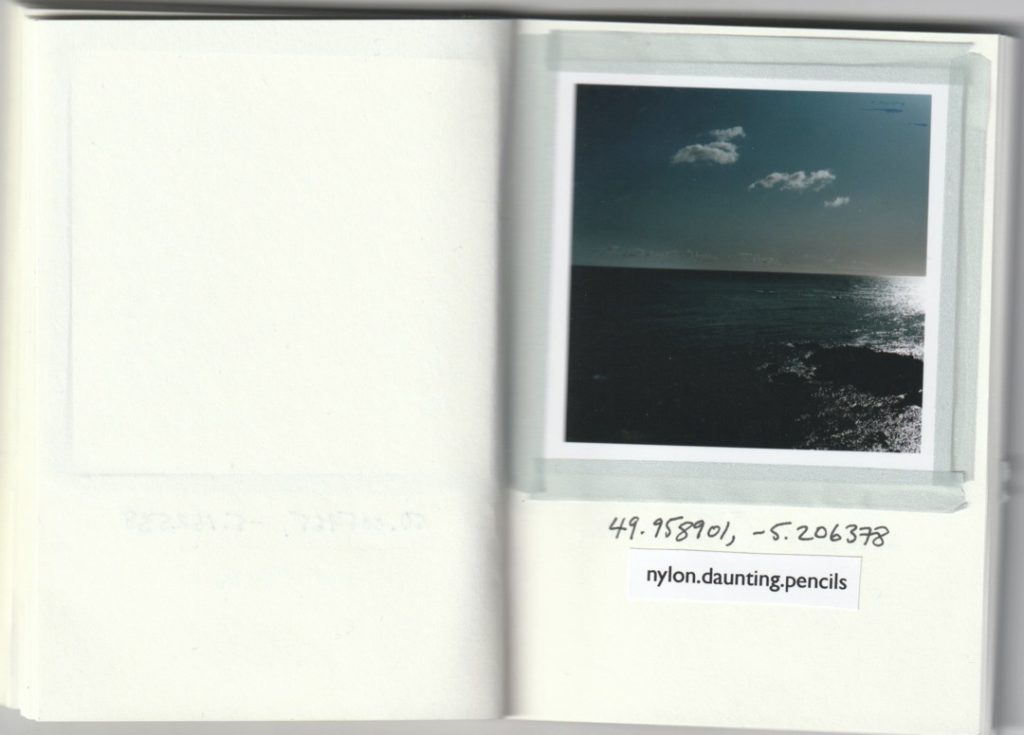 REFERENCES:
POWER, Mark. 1993-96. The Shipping Forecast. Available at https://www.markpower.co.uk/Audio-Visual-Projects/The-Shipping-Forecast [accessed 17.5.21]