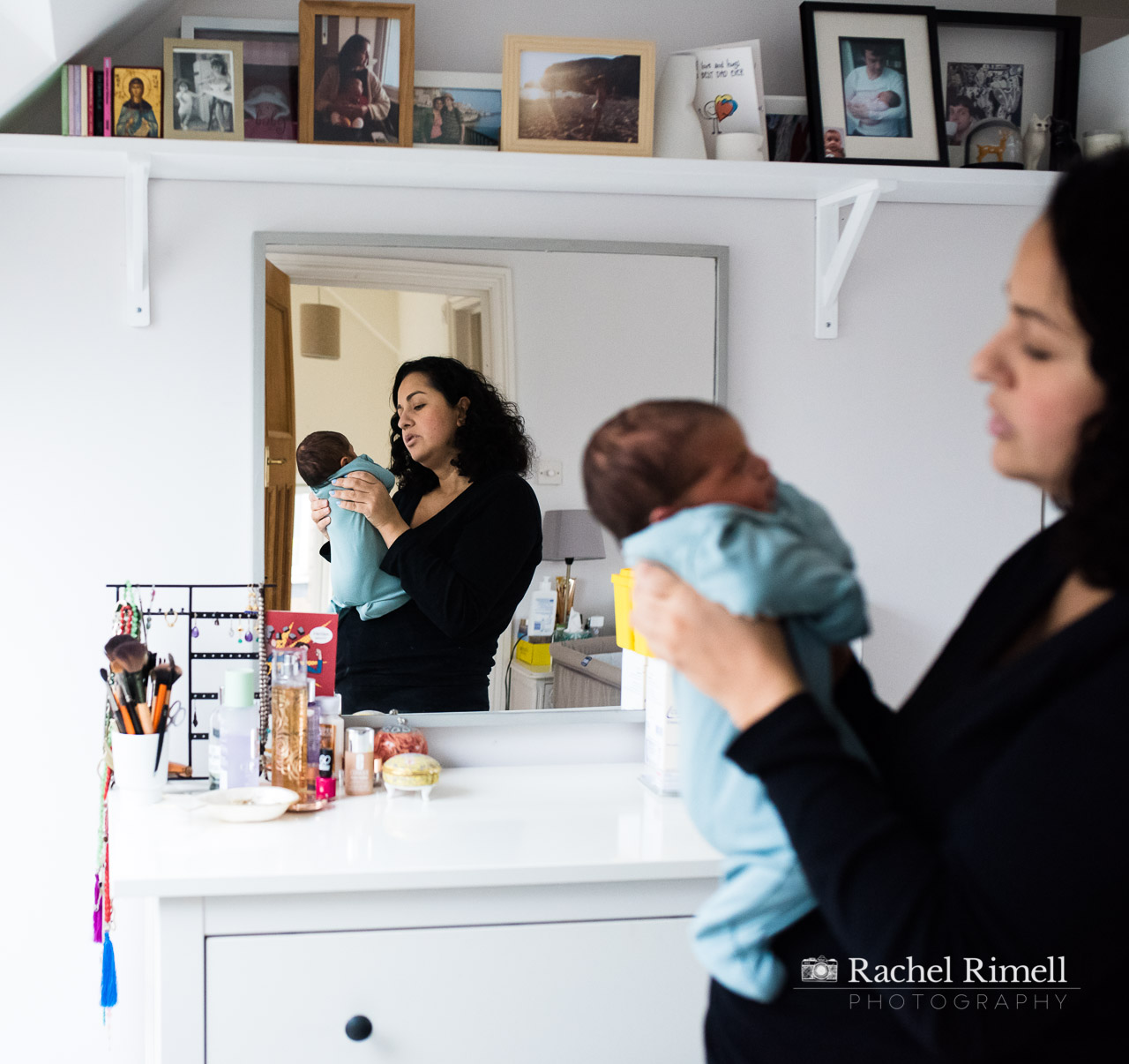 It seems like an age since I got to cuddle a brand new squishy baby and do a newborn photography session! I was so excited to finally meet newborn baby Lawrence for a Fresh 48 newborn baby photography session in London this November.

The session had been in the pipeline for a little while so I'd been waiting on tenter hooks for news of his arrival. Unlike most newborn photography sessions this one was to take place with 48 hours of his arrival 'earthside' – hence the moniker 'Fresh 48 session' – so for this London newborn baby photography session I knew I'd need to be available at short notice.
Something of a new trend in the UK, the Fresh 48 concept has been gaining popularity, adopted from the US, to capture those first few precious days and hours after a baby is born. An alternative for those not wanting to take the full plunge of birth photography to record the whole experience, a Fresh 48 will preserve all those tiny details of the first few days of a newborn's life after birth. All those gorgeous little reflexes like curled up teeny tiny toes and stretched out little limbs, the cord tie and the scrunched up little face, the downy skin and the unfocused big baby eyes!
Entirely documentary in style these newborn photography sessions focus on recording those early hours and days in a newborn's life. Unposed and natural, the reportage approach captures those special moments that so often go by in a blur in the early days of sleep deprivation and adjusting to the new arrival (whether it be your first time or you're an old hand at motherhood with a full brood awaiting their new sibling!) to give the most natural style baby and family photographs that are true to you and your family.
So when I heard the news that Lawrence had arrived and mother and baby were safely home I packed up my camera and headed out on a cold and dreary November morning to meet him in South London.
While a Fresh 48 session can also take place in hospital or a birthing centre if that's where baby is delivered, Amarilis and Mike opted for a session once they'd arrived home to welcome their new arrival. Big sister Isabella was besotted with her new baby brother – though he soon showed that small doesn't necessarily mean quiet! I love the images of Isabella's face when she realises just how noisy he can be!
The first day back at home after giving birth can be a bit of a whirlwind with midwife visits, nappy changes and back-to-back feeding but the beauty of documentary family photography and a Fresh 48 session is that is precisely what I'm there to capture, and those real and raw moments are where the beauty lies. And its because those moments can so often go by in a blur of appointments and trying to catch a few winks, that its important to capture them for posterity and treasure.
I absolutely loved this session with everyone in their pyjamas, getting on with their homework, fitting in the midwife visit, getting to know their new family member all cocooned in the bedroom. A documentary family photography – totally unscripted and unposed photographs – truly is the easiest photography session you'll ever do, even if you've just given birth!
If you're interested in a natural family photography session to capture your memories and your family story – whether newborns, children or teenagers or even fully grown up adults – do get in touch for a no obligation call to discuss your needs or read more about me and my style, and my Signature and Day in the Life sessions.