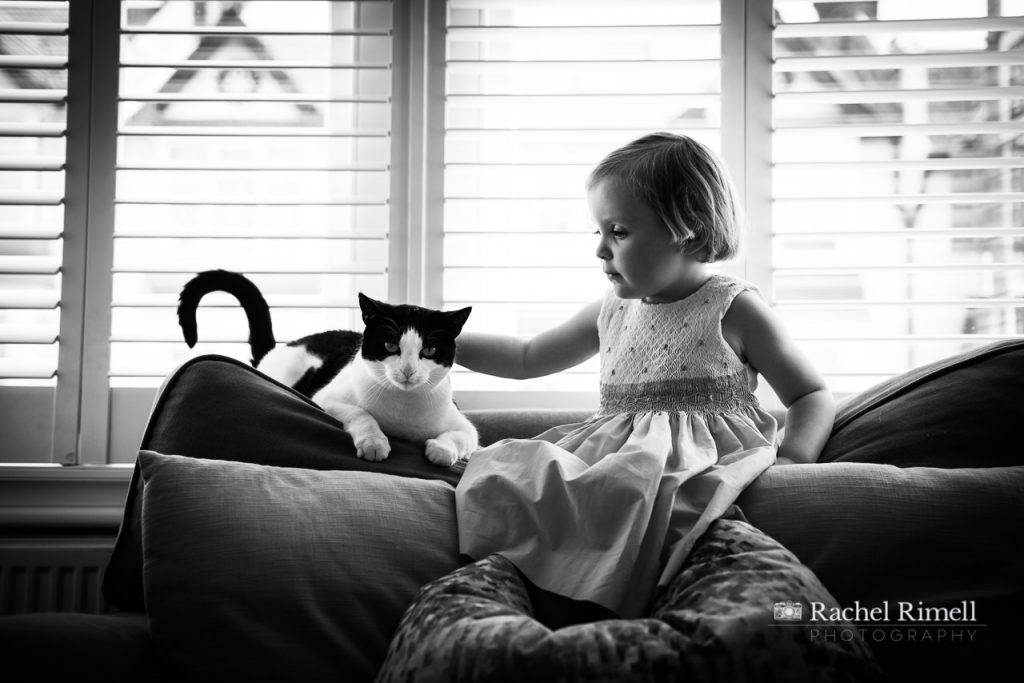 We had to play a bit of telephone tennis to get this Tooting family photography session set up and we had a reschedule when the builders weren't finished, but it was all worth it in the end when I finally got to meet Katherine and Paddy and their gorgeous children Iris and Flynn.

When I arrived at their house in Tooting, Paddy was out at a swimming lesson with Iris and Flynn was having his morning nap, so Katherine and I were able to have a cup of coffee and a chat while we looked round the house for the best place to do our session. One of the great things about being a lifestyle family photographer in London is not having a set idea of what I'll photograph and trying to stage manage the session – instead allowing things to develop organically provides much more opportunity for those real interactions to be captured. So while we decided on the playroom off the newly knocked-through kitchen/dining room which opened out onto the garden, Iris however had other ideas and we actually started the session in the garden as she bounded in, got over her initial shy-ness and proceeded to show me her extensive collection of figures in the paddling pool in the garden. Iris did then show me her trains in the playroom giving some good opportunities for some photos including some with mummy. We were soon joined by Flynn, fresh faced and all big blue eyes from his nap in the garden before everyone piled into the living room for some tickling and the family pet cat decided to get in on the action too.
A fun morning all round!