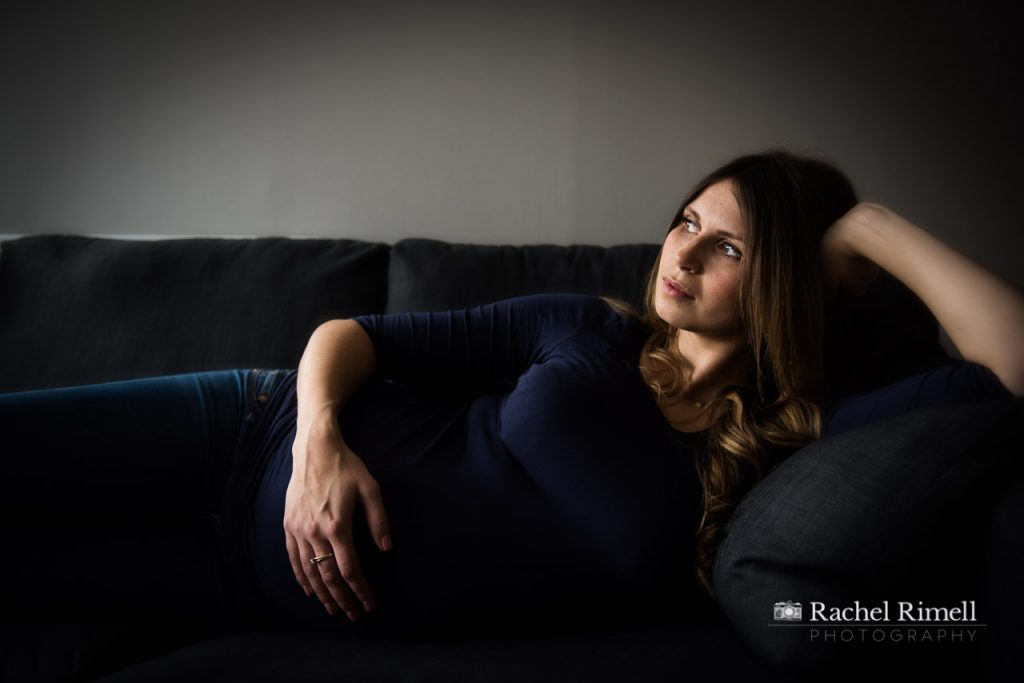 I had a weekend full of maternity shoots – as the old adage goes good things come in threes! Sarah was the first of my gorgeous mamas-to-be, based in Wimbledon.

One of the great things about being a London family photographer is getting to meet people from all around the world who have settled in this fabulous city of ours to raise their family. A few weeks ago I met the lovely Swedish Sabina (another expectant mother) and Kaveh and their two children, and this time it was a New Zealander I had the pleasure of meeting in the form of Alex, Sarah's 'camera-shy' husband along with their cheeky chappie son, 2-yr-old Ollie.
When I arrived Alex was engrossed in a New Zealand rugby match (his team lost) while Ollie was pottering around playing with his toys. Sarah and Alex's Wimbledon flat was flooded with gorgeous natural light and we decided we'd do a few simple shots in the bedroom with just Sarah to let the boys get on with their games.
Alex and Ollie were persuaded to join us for a few family shots and Ollie had a whale of a time playing peek-a-boo popping out from behind Sarah's bump full of smiles and giggles. You can really see Ollie's cheeky little personality shining through in the final images – that grin! Swoon! He's going to be a great big brother when his little brother arrives.
Taking advantage of the full length windows in their living room looking out over their neighbours planting some tomatoes in their communal garden, we managed some stunning relaxed images on the sofa before he family got ready for lunch and an afternoon at grandma's house. As a south London maternity photographer I absolutely adore capturing these precious moments of expectation and anticipation – the calm before the storm of a new arrival. I'm sure Sarah will treasure the final images.