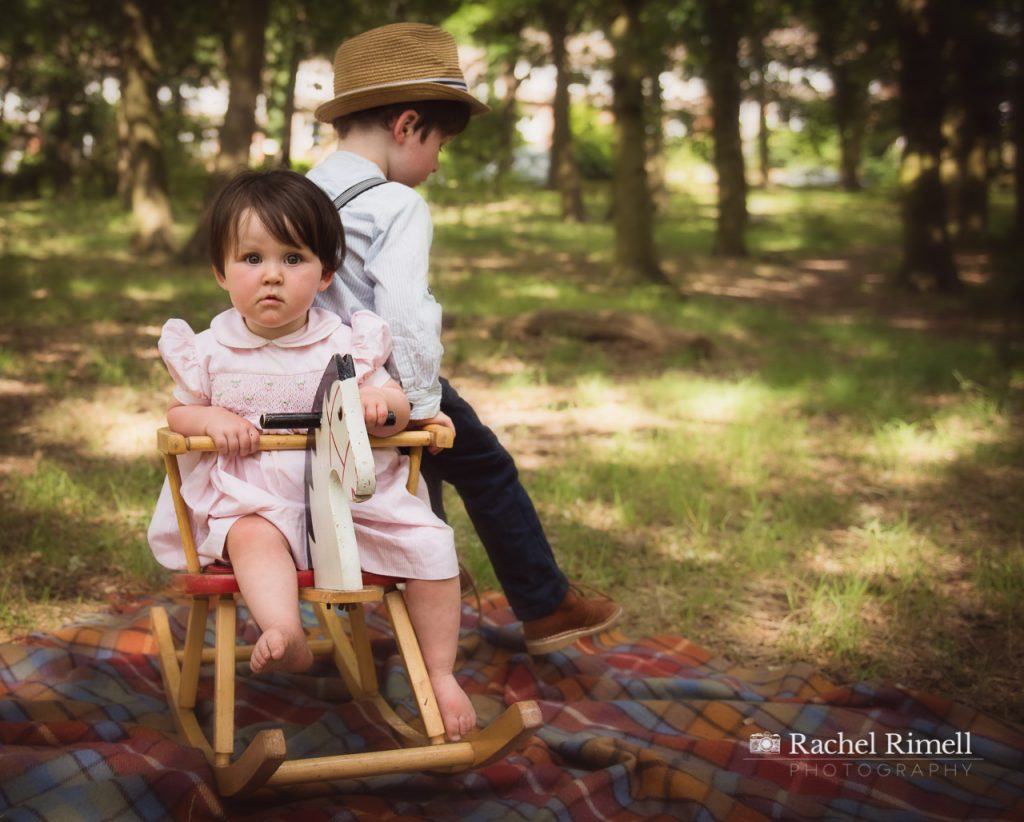 Way back when I decided to turn my photographic attentions to family photography in London I had a very lovely first client, Laura with her husband Ciaran and their one-year-old Finn. They booked me to do some family photos to celebrate Finn's first birthday and we spent a lovely session in Mayow Park in Sydenham / Forest Hill. I was absolutely delighted when Laura contacted me again to update the photos as their family had grown with the addition of gorgeous Bonnie who was herself now about to turn one.

Laura and Ciaran had moved from Forest Hill to just outside Crystal Palace to accommodate their growing family so this time we opted for Grangewood Park as our setting. The park offers some lovely dappled shade as a screen to the harsh summer sun as well as some nice grassy areas perfect for the kids to run or crawl around and have some fun.
Bonnie was the picture of her brother at that age and Finn has grown into a clever and inquisitive little boy with a cheeky smile! He absolutely had a ball climbing and jumping off logs, chasing after a ball and pushing his little sister on her little rocking horse. And Bonnie just absolutely adores her big brother.
I love catching up with old clients and seeing their family as they grow – and this one was all that much more special for having been my first London family photography client. I love the final images and know they do too (pride of place on their bookcase I'm told!).