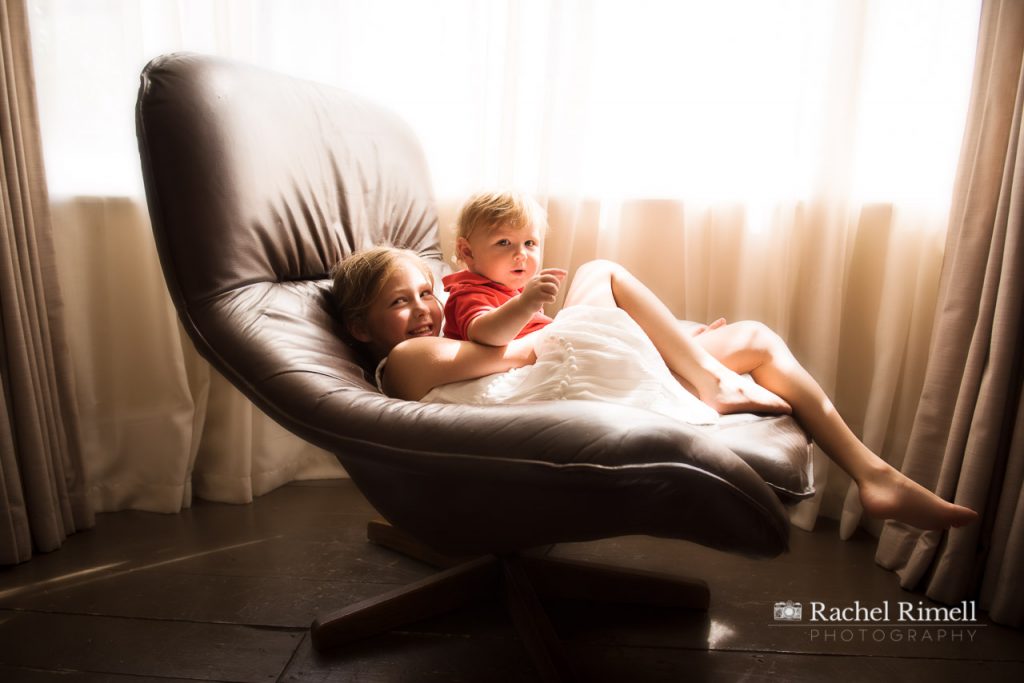 This was a very special session for me – I've known Lucy and Iain for over 20 years since we all met at university. Lucy and Iain have been with me throughout my photographic journey from my days on the university newspaper, through my time cutting my teeth as a press photographer in my first ever job on a local newspaper in Scotland, right through to my decision to focus on documentary family photography in London. And to boot, we've ended up living just down the road from each other.

I couldn't have been more delighted when they asked me to photograph them and their family – Claudia and Henry – at their home in Forest Hill. This was a session with a difference as it felt much more like popping round for coffee and a gossip than my usual sessions and I had to remind myself to get the camera out!
We had a great time pulling funny faces, watching Henry making some of his first steps, jumping about on the trampoline. Claudia showed me her bedroom and all her favourite toys, while Henry got his first ever taste of cake! And boy did he like it!
One of the best things about my job as a London documentary and lifestyle fine art photographer is getting to know people in their own homes and seeing the real interactions they have with each other as a family. For this session I almost felt part of the family too!
Oh yes and the light couldn't have been more perfect and I've always envied Lucy and Iain their taste in furniture. I absolutely covet that gorgeous leather swing chair in their bay window and what an amazing seat it proved to be for photographs of the two kids alternately whizzing round on it and chilling out. Possibly my favourite picture of all time!