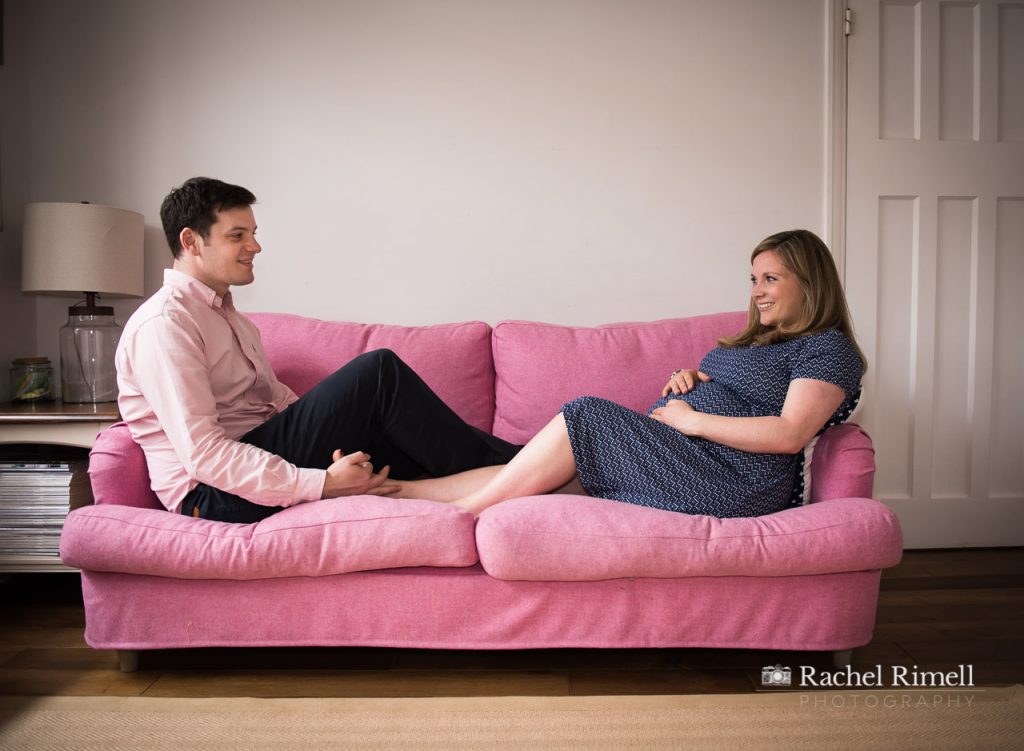 The final in my trio of expectant mums was beautiful Marina with her husband Ben, this time in Balham.
One of the perks of being a south London maternity photographer is getting to meet first time mums-to-be like Marina, all excited and glowing with expectation.

I arrived just after the online shopping had been delivered so we unpacked and then headed off for a tour of their exquisitely decorated house. Their lovely blue and pink sofas neatly matched the outfits they'd chosen to wear for the maternity photoshoot so we started in the living room playing around with the colour theme and getting relaxed into the session. Then we headed upstairs to the loft conversion for some lovely backlit opportunities at the Juliet balcony.
Marina and Ben were all organised (considerably more organised than I ever was!) and despite having only recently moved into their new family home in Balham, the nursery was all ready and decorated in an alpine theme so we popped in for a look at some of baby's first toys.
Last but not least Percy the Schneider simply had to get in on the action – the arch professional was a natural model and apparently has his own instagram page with more followers than me!
It was an absolute joy to photograph this lovely couple – and Percy! – very much in love and excited to start their new family together. I love the end images which really capture the emotion of such a precious time.