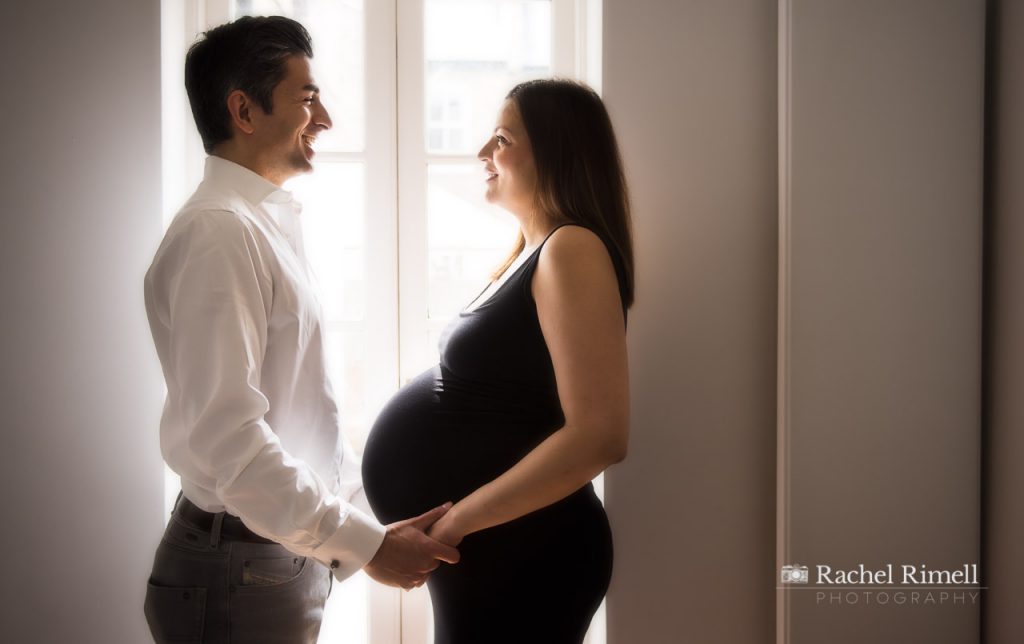 "Daddy never smiles for photos" according to 6-year-old Alicia! Well I do like a challenge and I'm pleased to say I did manage to get Kaveh to crack a smile! And who wouldn't with such a gorgeous family about to get one bigger.

And that wasn't the only challenge: as a South London family photographer I'm used to photographing heavily expectant mothers, but gorgeous Sabina's due date was the following day to our Fulham maternity photoshoot! As my own two children arrived dead on their due date and 3 weeks early respectively I half expected the Fulham family photoshoot to turn into a birth photography session instead! But baby stayed put for the duration of the session (and I'm still waiting on tenterhooks to hear if she's arrived yet!) which meant we got some stunning pregnancy photography, even if it was less dramatic than the expected waters breaking action shot I was half hoping for.
Swedish Sabina, Kaveh and their two children 6-year-old Alicia and 4-year-old Philip were eagerly awaiting the arrival of their new addition to the family when I photographed them at their home in Fulham. Pottering barefooted around the house, Sabina was the picture of the glowing expectant mother and the children were all dressed up and excited for a birthday party after the photoshoot. Kaveh, fresh home from a workout at the gym joined in the fun and I'm happy to say was far from the unsmiling father Alicia had painted him to be. Alicia and Philip were full of smiles, giggles and boundless energy jumping around which gave me a bit of a workout too chasing after them!
The result – some stunning, contemporary yet timeless maternity images that I'm sure the family will treasure.