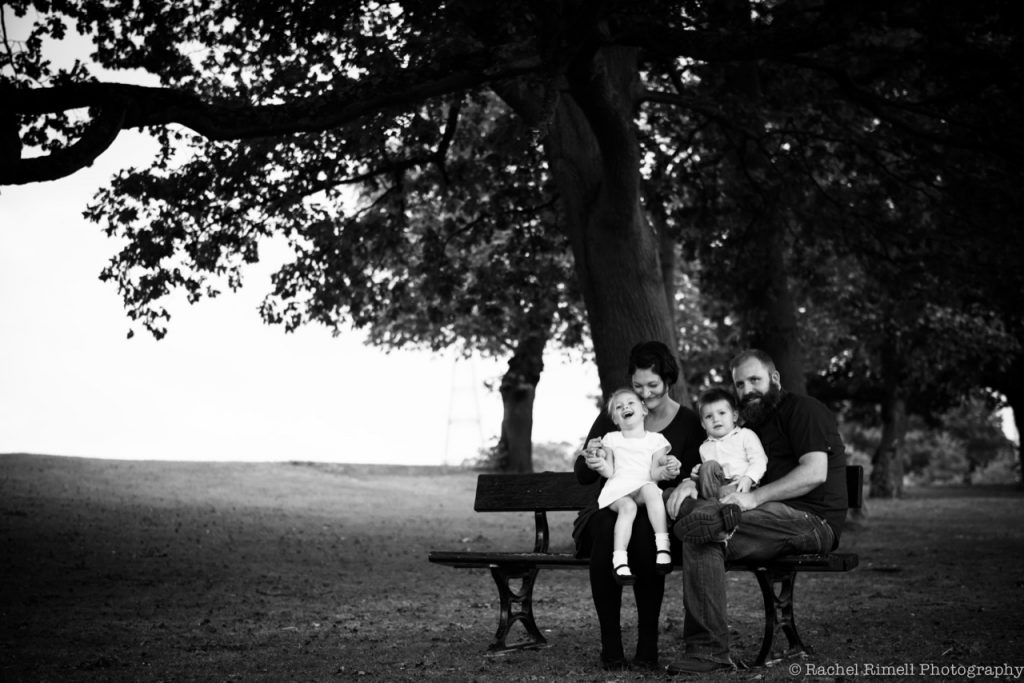 Beckenham family George, Marina, Isla-Mae and Liam contacted me to do some natural, relaxed family photography in Crystal palace Park – one of their favourite haunts. This was an extra privilege to be asked as they're personal friends and Marina is herself a photographer. She suffers from the usual problem that as a photographer she's always behind the camera and never in front. So it was an honour to be the one to rectify that.

It was a great day to be doing a lifestyle photography session at Crystal palace Park – the weather was mild, the skies were cloudy but not rainy, the leaves were blanketing the ground but the trees still had a verdant green to them.
Initially the children were a little nervous to have a camera – other than their mother's – pointing at them. But we larked around, had a bit of fun, played some games running round after daddy and before long I could step back and the children had forgotten I was even there. I adore these images that really capture those looks and expressions of children having a whale of a time with their parents. I'm sure these will be treasured for years to come. In the end, despite the gorgeous colours of the day, I decided I liked the black and white images best!